A title's "on-sale date" indicates when it became available for purchase in Marketplace, while its "street date" indicates when it was (or will be) available for the general public to borrow.
These dates often don't match. Most commonly, this is because the title is (or was) available for preorder, meaning that it went on sale in Marketplace before it was available for end users to borrow (in other words, its on-sale date is earlier than its street date). If your library purchases a preorder title, it will be added to your OverDrive website so end users can place holds before its street date.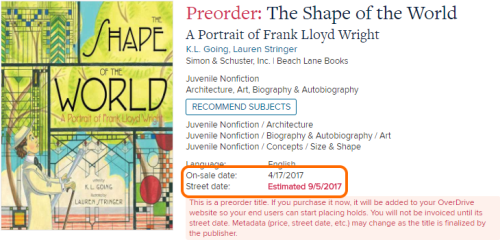 Sometimes, a title is made available to the public before it's available for sale in Marketplace. In these cases, the title would have an on-sale date that's later than its street date.