On your cart details page, you may see rows that are shaded in pink or yellow.
Preorder titles are shaded in pink. You'll see an estimated price total for preorder titles at the top and bottom of the page.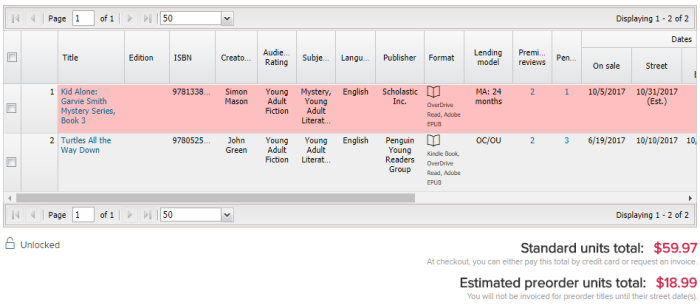 Titles without a specified lending model are shaded in yellow. To choose a lending model, click Select next to each applicable title. Please note that you must select a lending model for all titles before purchasing a cart. You can learn more about the different lending models here.